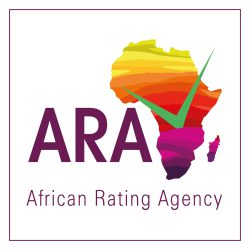 EUREKA is building up a legal entity as ARA Syndicate. All 55 countries of the African Union are invited to participate. In each country the 30 leading companies can have a membership to ARA Syndicate after following a two-stage process: – pre-entry as a due diligence stage – subscription stage. It is obviously that the US monopoly of the "Big Three" are finally fulfilling the Washington Policy. Standard & Poor as the market leader nowadays is maintaining only 27 offices worldwide. In Europe S&P have 9 offices for 27 EU countries plus Swizzerland, Norway and Great Britain. It is only showing the centralization and point of view through an US angle. ARA will have in each country a "Regional Analytic Team" (RAT), where the staff will be trained by our own "ARA Academy". The "countrywide RAT's are working under the guidance of the "Leading Analytic Team" (LAT), which is connected and operating via the HW-based "IT-Interface Team" (IFT) and SW-based "IT-Algorithm Team" (ART), which was developing the final source code for rankings.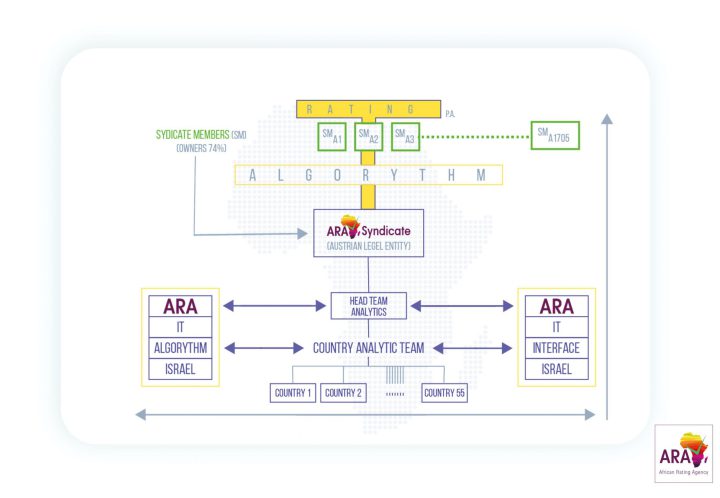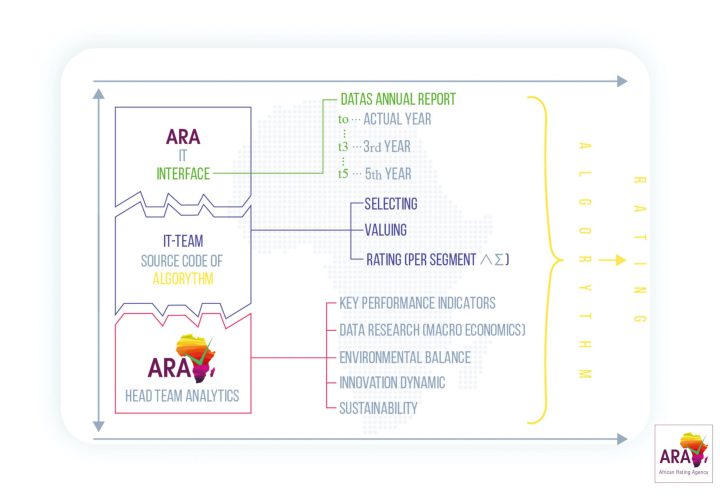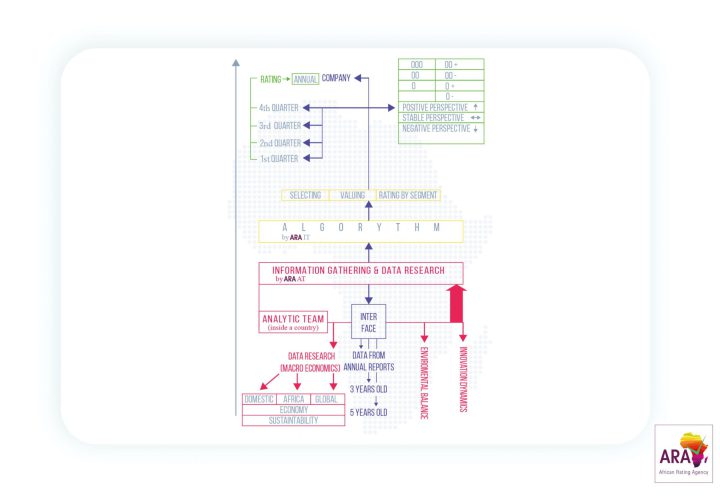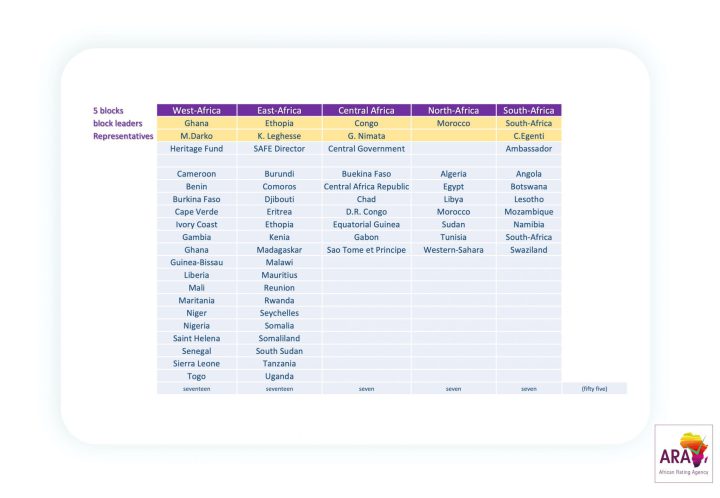 The complexitivity of a NPV calulation (net present value) can be reduced to just three points:
 
(1) number of syndicate members
 
(2) membership fee of 90,100 Euro once
 
and
 
(3) annual fee for rating service of ARA to syndicate members.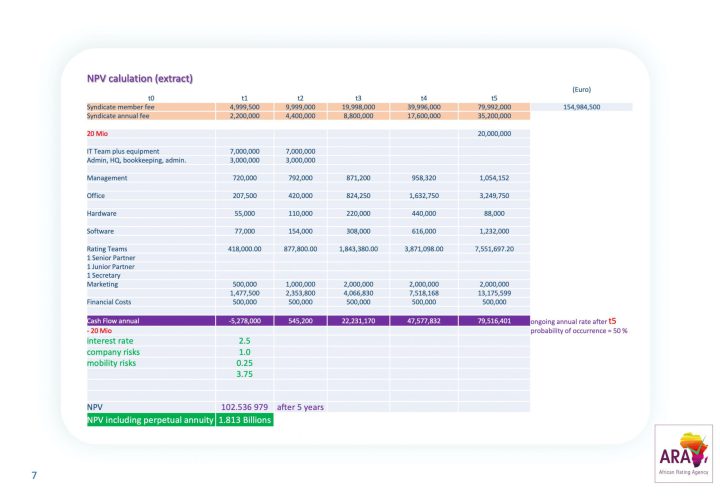 You can be part of this unique system change in Africa =>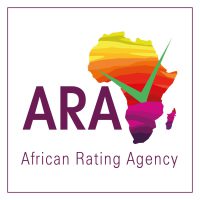 You are also participating in an one billion euro project.