A home grown Russian IP boutique Gorodissky & Partners with its headquarters in Moscow, 12 branch offices in Russia and 1 — in Ukraine remains heading top positions in every aspect of protection, disposal and enforcement of IP rights. Our main jurisdictions are Russia and Ukraine but thanks to the existed trustworthy network we represent clients around Eurasia.

The Association was set up in 1999 by the IP Law Firm "Gorodissky & Partners". According to the annual survey of intellectual property professionals worldwide conducted by Managing Intellectual Property Magazine, "Gorodissky & Partners" has been consistently ranked Russia's No.1 firm in patents and trademarks since 1998.
Established in 2006, after organizing international events, particularly conferences and exhibitions as well as product launches, congresses and B2B events, Guy Van der Beken decided to create an international consulting company in order to assist clients in the MICE sector and with startup projects abroad.
Mr. Van der Beken has successfully launched numerous brands and businesses in Brazil, China, Spain, Switzerland, Germany, France. He is not only an expert in business matters but also cultural matters, in which familiarity is essential when considering establishing a new business abroad. He is the business partner of AED Group for Audio Visual support and services. Together with his partner, Mr. Van der Beken has a vast experience in organizing events around the world as well as in developing marketing strategies and launching and executing businesses. The Atune Team is a specialist in international trade. They are also the partner of a private helicopter service in Belgium, including a private airport with a medical rescue helicopter.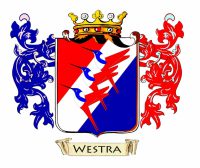 A smaller but unique "Real Estate Development Project" in Dominican Republic. The "Villas Colibri" are located on an unique property, owned by Dr. Werner Strahalm's Company WESTRA SRL, DomRep, a sister company to EUREKA.
A wonderful 180° view to the sea on the top of a little plateau and "a piedi" only few minutes nearby the beach and other occasions like "Golf Court" will make your holidays close to heaven…


Amer International Group Ltd (Chinese: 深圳正威 (集团) 有限公司) is a hi-tech industrial enterprise, mainly dealing in non-ferrous metals and non-metallic materials. The company was founded by Chinese business magnate Wang Wenyin. At the moment the company has four domestic headquarters located in Shenzhen (head office), Shanghai, Tianjin, Chongqing and three international headquarters in Singapore, Geneva and Los Angeles. Amer International Group has six major business sectors and investment fields: health care, energy, finance, manufacturing, resources and culture.
Amer International Group 18 industrial parks, 3 commodity exchange centers and one "technology and innovation center" are located across 13 different provinces.
The company was founded in 1995 in Shenzhen. During the last 5 years Amer has risen from 397th (2013) to 111th (2018) place at the Fortune Global 500 list with a turnover of $72.766 billion and net profit of $1.545 billion (2018). In 2018 Amer was ranked as 2nd largest private manufacturing enterprise and 3rd private enterprise within China.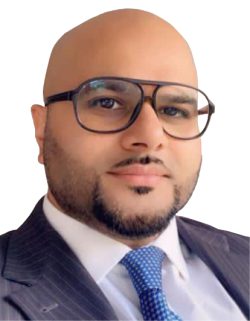 CEO Norman Khan, MBA
Investment Fund Manager, Commodity Trader and Co-founder & CEO of "Aston Roth International"
Mr. Khan is a successful acteur in the field of the international finance world and he is supporting the establishment of "ARA" African Rating Agency.
Mr. Khan is an Investment fund manager, Commodity trader and Co-founder & CEO of Aston Roth International.
Mr. Khan is specialist in Global fund management and has extensive investment portfolio with his Investment fund throughout Middle East, Africa, Asia and Europe. Mr Khan also has substantial experiences in commodity trading in particular the Oil and Gas sector, where he has led numerous commercial roles. Mr Khan also sits on the board of directors for a number of companies

Acute care, rehabilitation, nursing – SANLAS Holding GmbH with its registered office in Graz presents itself in terms of these aspects.
Under the direction of OMR Prim. Prof. Dr. Günter Nebel, SANLAS Holding has become one of the most renowned companies in the Austrian health and social sector. This outstanding reputation is based on many years of experience, expertise and high quality requirements. In total, SANLAS Holding operates more than 1,100 beds with around 1,000 employees in 12 medical facilities in Austria and two hotels.

The Number One Club
By Invitation Only
• The Number One Club (TNOC) is a private international community of culturally influential people and closed circle of decision-makers.
• Members are like-minded, well-heeled individuals who like to enjoy the finer things in life. Our members range from extremely successful entrepreneurs, famous celebrities to the world's best-known business leaders.
• The purpose of The Number One Business Club (TNOBC) is to unite decision makers across the world into an exclusive network to promote, supply and create new business opportunities amongst members through private introductions and international exclusive business networking events. The epitome of exclusive connections.
• THE NUMBER ONE CLUB BUSINESS CLUB: Brokering private investment opportunities in: – Fine art – Gemstones – Yachts – Private Jets – Luxury Hotels – Real Estate – IT investment – and much more …
The founder of TNOC are Mr. Philippe Baltz Nielsen, Island and Mrs. Sofia Georgiou, GB. Totally 3 members are from EUREKA: Managing Director Daniel Galily MA BA., Prof. Platzer and Vice President Guy Van der Beken.
Add. info's via fb: Philippe Baltz Nielsen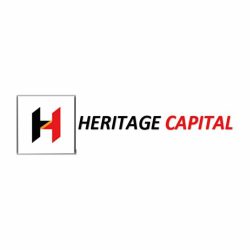 Heritage Capital Management L.T.D.
Investment Banking
The "Heritage Capital Management" is one of our leading partners for implementing the independent African Rating Agency A.R.A.
H.C.M. are represented in Ghana (with HQ in Accra), in South-Africa (Johannesburg), Milano (Italy) and USA (California). Heritage Capital Management maintains leadership positions in projects and corporate finance, financial placement facilitation, research, trade and structured finance and corporate due diligence.
The CEO of H.C.M., Mr. Mark Darko, is our nominated Executive Director of ARA. As an entrepreneur and 'state of the art Manager he was previously featured in the lifestyle & luxury global magazin "Passion Vista".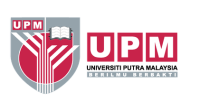 University Putra Malaysia (UPM; formally known as Universiti Pertanian Malaysia or College of Agriculture Malaya or School of Agriculture) is recognized by the independent government assessments as one of Malaysia's leading research universities offering undergraduate and postgraduate courses with a focus on agricultural sciences and its related fields.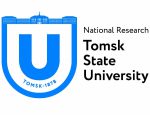 Tomsk State University (TSU) is the largest classical university in the Asian part of Russia and the acknowledged center of science, education, and innovation. It was founded by the decree of Emperor Alexander II as Imperial Tomsk University on the 28th of May, 1878.
31 members of the Russian Academy of Sciences, the Russian Academy of Medical Sciences, and the Academy of Sciences of the CIS, over 50 State Prize winners, and 2 Nobel Prize winners have been affiliated with TSU. More than 150,000 TSU graduates and the university itself have significantly contributed to the progress in education,…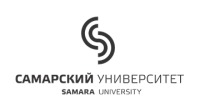 Samara Aviation University
Samara National Research University (Russian: Самарский национальный исследовательский университет имени академика С. П. Королёва), in is one of Russia's leading engineering and technical institutions. It is located in the City of Samara.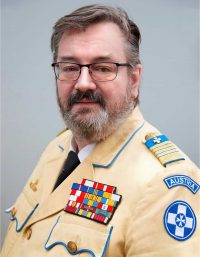 Prof. Jörg Steiner MA BA
General Secretary "Österreichische Albert Schweitzer Gesellschaft" O.E.A.S.G.
Prof. Steiner is belonging to the oldest member of the ÖASG, which was founded by Helmut Bräundle-Falkenstein and Elisabeth Countess Polzer-Hoditz as a humanitarian-Christian initiative in the early 80s last century. In 1991 the Uniforms were accepted by the Ministry of Defense (GZ 63.337/23-5-2/91) and verified by the Ministry of Interior in 1995  (12.410/1365-II/13/95…also re.
Decorations and rights to use it). Worldwide ÖASG have delegates in more than 15 countries.
Mr. Steiner has deep knowledge for Heraldic, Orders and Military History. In this capacity he is also publishing ongoing books and magazines.
He is holding numerous international and national distinguished decorations and awards. Prof. Steiner has one son and is married to Dame Antonia Steiner, who is working in the field of "HealthCare".
The O.E.A.S.G. is honoring exceptional performance and lifetime achievements in the field of Science and Arts and grinding medals for humanitarian support and since 2020 also the Covid-19 medal for service to the society.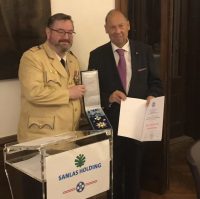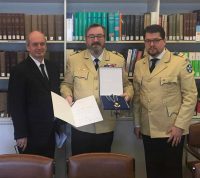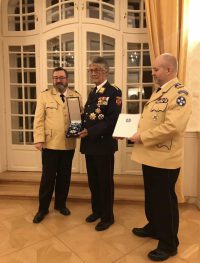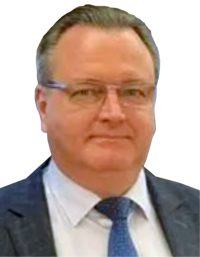 General Manager Vadim Gusev, Diplomat ret.
Technopol Scientific Association, Moscow
Technopol is the daughter company of world largest IP Law firm, Gorodissky & Partners, R.F.
Since more than 20 years Technopol is an integral part of Governmental and private support of proprietary technology inside Russian Federation.
Together with Technopol Eureka was creating and launching the TEPone Fund successfully, with relevant Spin-Offs of leading Russian Universities.
One historical sidestep: During Gusev diplomatic career on the beginning he was serving at the Soviet Embassy  and he was able to see each week once Fidel Castro; and if he is asked for a photo of this at least historical person, he has to say: "Sorry at that time we do not have handiest…!"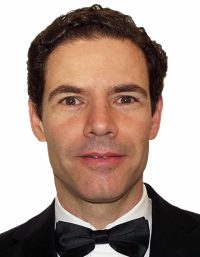 Yaniv Gitelis BA, MA, BS.c.
Scientific Advisor
Mr. Yaniv Gitelis is an expert of scientific research in innovation.
He has worked for many years as a scientific and technical expert in patent departments of leading electronics companies in Israel. He also serves as a scientific advisor for patents and innovation.
Mr. Gitelis graduated with B.A. in Philosophy from Tel Aviv University. He also has B.Sc. in Biotechnology from Bar-Ilan University, and he obtained his M.A. in History, Philosophy and Sociology of the Sciences from the Hebrew University of Jerusalem. During his M.A. studies, he won a research scholarship for studying and researching Human Biology and Genetics from the Edelstein Center in Israel.
Currently he is studying for L.L.B. degree at the Law Faculty of Bar-ilan University.
In the years 2001-2003 he served as an adjunct lecturer at the Bezalel Academy of Arts and Design in Jerusalem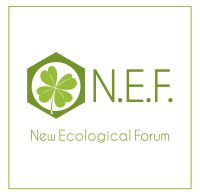 Christian Wabl, Rector ret.
Co-Founder Green Party, Austria
Mr. Wabl is an intellectual, political Person with a strong background in Art and Culture. Since several years he is trying to translate the Bible in a common point of view within the existing transcriptions in Hebrew – Latin – German to give a more authentic understanding to the audience.
Together with Eureka he was founding on the 26th of February, 2020 in Moscow (World Trade Center) the so called: New Ecological Forum.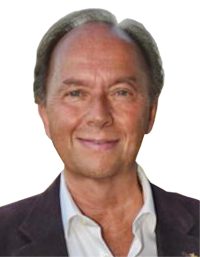 Consul Sverker Littorin
from Stockholm, Sweden
MBA from Stockholm School of Economics and Business Administration.
Former President and Chairman of MedCap AB, Executive Vice President of Pharmadule AB and Group Vice President of Elekta Group AB
Former Deputy Mayor of Danderyd. Former Chairman of The Swedish Public Relation Assn and vice Chairman of the Swedish Investor Relation Assn
Currently Chairman or Board Director of 12 companies in Sweden, Finland and Somalia / Congo. Board Director of NGO Focus on Africa in Mozambique. Acting advisor of Grace Machel Trust in Kenya.
Honorary Consul of Ethiopia, Senior Advisor to NGM Stockexchange Sweden